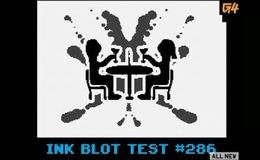 Psychological Problems is the third episode of the second season. It is preceded by The Story of 420 and is followed by My Pal Jodie.

Video Game References
Edit
The select episode screen is a parody of the Super Mario Bros/Duck Hunt/World Class Track Meet game select screens.
Black Steve is dressed as a Contra character in the polariods.
Benny gains Star Power from Super Mario Bros.
Movie/TV References
Edit
Black Steve refers to Theo Huxtable of The Cosby Show.
Luke's green lightsaber from Return of the Jedi is hanging on Todd's wall.
Other References
Edit
Captain O is a mail order catalog found in the back mad magazine.
Ad blocker interference detected!
Wikia is a free-to-use site that makes money from advertising. We have a modified experience for viewers using ad blockers

Wikia is not accessible if you've made further modifications. Remove the custom ad blocker rule(s) and the page will load as expected.